Central American Guide Books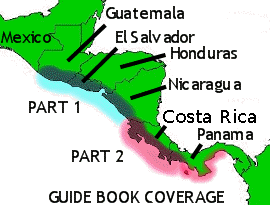 Inexpensive cruising guidebooks for Pacific Central America written by sailors for sailors! If you want to get the most out of cruising Central America, then check out these books. They have helpful information for finding good anchorages, weather patterns, country formalities, fun activities, and practical items.
Take a virtual tour with our on-line with our free Visual Guide. Over 200 photos from almost all the areas covered in our books. See Central America as it has never been shown before.